Prosiding Konferensi / Seminar UPN Veteran Jakarta
Senabdimas
View Journal | Current Issue | Register
RANALHECOM 2022
View Journal | Current Issue | Register
Proceeding of Jakarta Economic Sustainability International Conference Agenda
Proceeding of Jakarta Economic Sustainability International Conference Agenda (JESICA)
ISSN 2962-1089 (Online)
View Journal | Current Issue | Register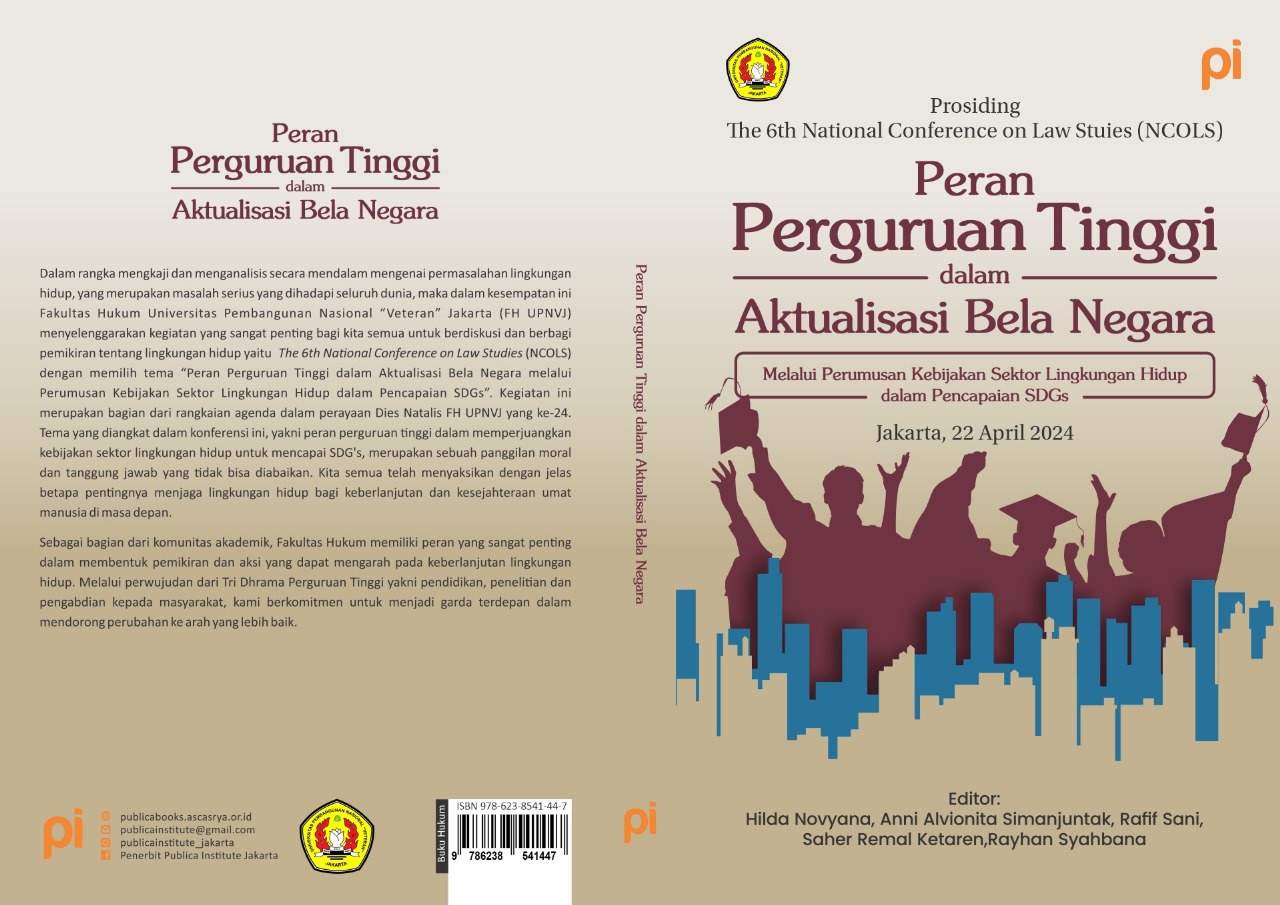 National Conference on Law Studies (NCOLS)
Pada awal tahun 2020 badan kesehatan di bawah PBB sudah menyatakan wabah virus corona atau Covid-19 sebagai pandemi. Pandemi adalah kondisi dimana epidemi penyakit yang menyebar di wilayah yang luas mencakup lintas benua dalam skala global. Di Indonesia virus corona mulai terdeteksi pada tanggal 2 Maret 2020. Hal ini direspon oleh berbagai pihak dalam rangka melahirkan berbagai produk hukum. Universitas Pembangunan Nasional Veteran Jakarta melihat perlunya suatu kajian akademis dalam bentuk Seminar dan Call For Paper yang mampu mengakomodir berbagai hal yang berkaitan dengan tema Sistem Hukum di Masa Pandemi Covid 19. Seperti adagium yang berbunyi "Le salut du people est la supreme loi" yang artinya Hukum tertinggi adalah perlindungan masyarakat maka fokus dari sistem hukum di masa pandemi Covid 19 adalah yang berkaitan dengan pencegahan penularan dan penyebaran virus covid 19 beserta pemulihan ekonomi masyarakat sebagai salah satu cara mewujudkan ketahanan nasional menyangkut yang menyangkut dua dimensi yang pokok yaitu dimensi kesejahteraan (prosperity) dan kemanan (security). Akhir kata prosiding 3rd National Conference on Law Studies (NCOLS) & Call Paper "Legal System in Pandemic Covid – 19 Era" telah disusun dan diselesaikan.
View Journal | Current Issue | Register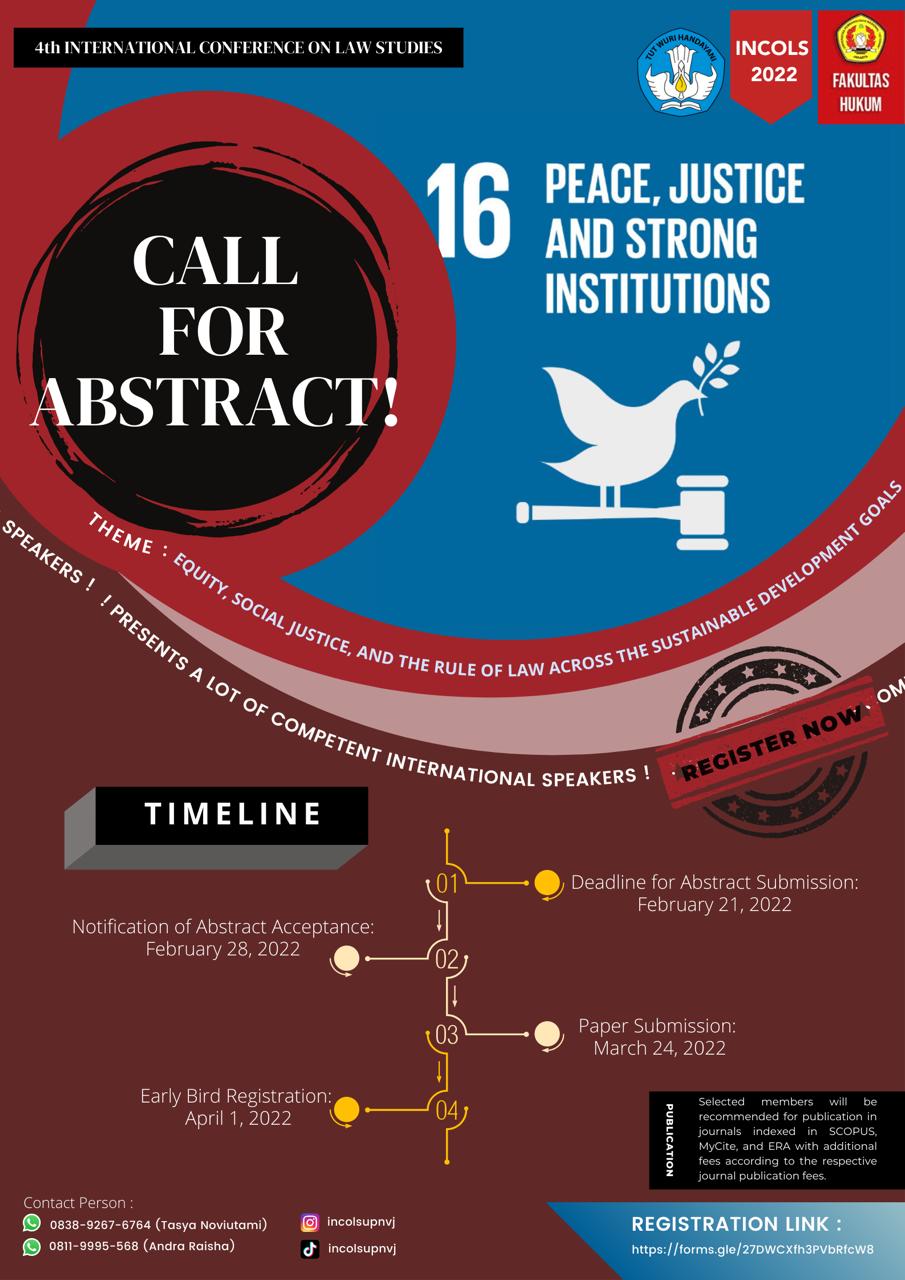 4th International Conference on Law Studies (INCOLS)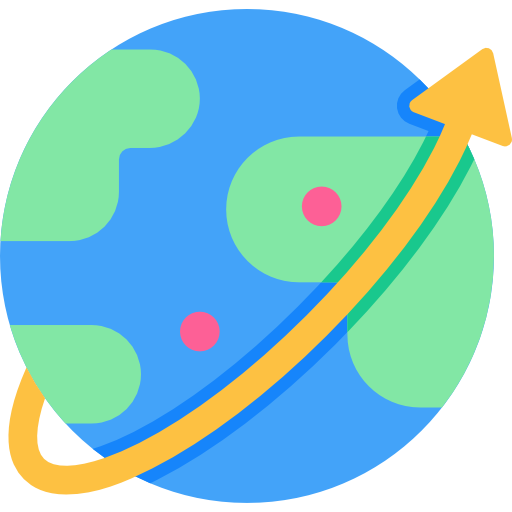 International Conference
Day        : Friday
Date       : 22 April 2022
Time      : 09.00 - 12.00 (GMT+7)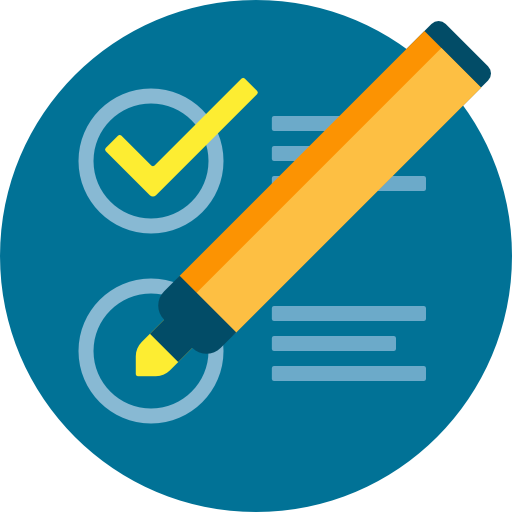 Paper Presentation
Day        : Saturday
Date       : 23 April 2022
Time      : 09.00 - 12.00 (GMT+7)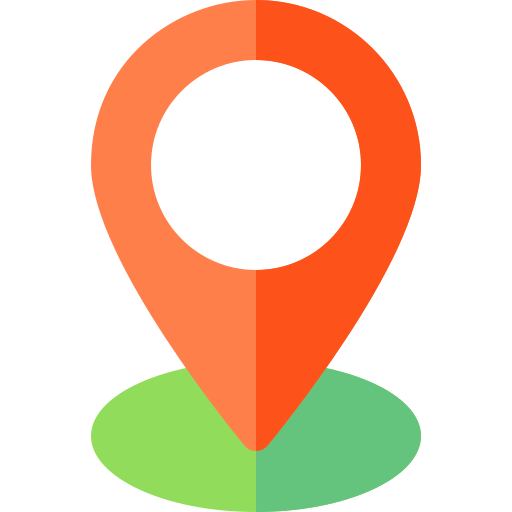 Place
Platform          : Jakarta and Online Zoom Meetings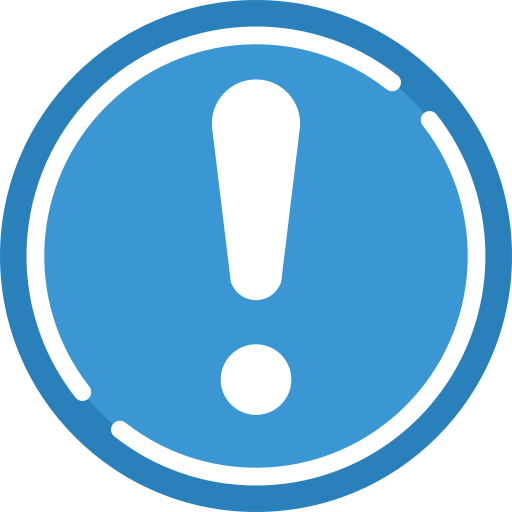 Deadline
Deadline for Abstract Submission: February 21, 2022
Deadline for Paper Submission: March 24, 2022
OUTPUT
Indonesian Journal of Social and Environmental Issues, Veteran Law Review, and Proceedings.
ORGANIZER
Faculty of Law, Universitas Pembangunan Nasional Veteran Jakarta.
View Journal | Current Issue | Register
Konferensi Riset Nasional Ekonomi Manajemen dan Akuntansi
PROSIDING KORELASI (Konferensi Riset Nasional Manajemen Akuntansi dan Ekonomi) merupakan publikasi ilmiah berkala yang menerbitkan artikel ilmiah yang didiseminasikan pada konferensi keilmuan bidang bisnis, manajemen, ekonomi, akuntansi, ekonomi syariah, serta akuntansi dan keuangan syariah yang diselenggarakan Fakultas Ekonomi dan Bisnis, Universitas Pembangunan Nasional Veteran Jakarta
View Journal | Current Issue | Register
Prosiding Seminar Nasional Kesehatan Masyarakat 2022
Prosiding ini berisi kumpulan artikel hasil penelitian yang telah dipresentasikan dan didiskusikan dalam Call For Paper Seminar Nasional Kesehatan Masyarakat UPN "Veteran" Jakarta 2022 yang diadakan oleh Himpunan Mahasiswa Kesehatan Masyarakat UPN "Veteran" Jakarta
View Journal | Current Issue | Register
Business Management, Economic, and Accounting (BIEMA) National Seminar
PROSIDING BIEMA
 (Business, Management, Economic, and Accounting National Seminar) merupakan publikasi ilmiah berkala yang menerbitkan artikel ilmiah yang didiseminasikan pada konferensi keilmuan bidang bisnis, manajemen, ekonomi, akuntansi, ekonomi syariah, serta akuntansi dan keuangan syariah yang diselenggarakan Fakultas Ekonomi dan Bisnis, Universitas Pembangunan Nasional Veteran Jakarta
View Journal | Current Issue | Register
Prosiding : Seminar Nasional Riset Ilmu Sosial dan Ilmu Politik (Sensasik) 2020
View Journal | Current Issue | Register
Proceeding The 2nd International Conference on Health Development
Proceeding The Healthcare Sector Evolution in the Industry 4.0 Era
View Journal | Current Issue | Register
Seminar Nasional Riset Kedokteran
Title: Seminar Nasional Riset Kedokteran (SENSORIK) 2022
ISSN: 2721-5598 (online), 2571-5520 (print)
Subject: Medicine
Indexed at: Indonesia OneSearch
Citation: Google Scholar
Advisory Committee :
Dr. dr. Ria Maria Theresa, Sp.KJ, M.H
Dr. dr. H. Taufik Fredrik Pasiak, M.Kes., M.Pd.I
Prof. Dr. Mohamad Sudomo
Prof. Dr. drg. Indang Trihandini, M.Kes
Scientific Committee :
dr. Niniek Hardini, Sp.PA
Dr. dr. Feda Anisah Makkiyah, Sp.BS, M.Kes
drg. Nunuk Nugrohowati, M.S
Andri Pramesyanti, Ph.D
dr. Sri Wahyunigsih, M.Kes
dr. Mila Citrawati, M.Biomed
dr. Pritha Maya Savitri, Sp.KP
dr. Yanti Harjono, M.KM
Via Rifkia, S.Far., M.Si
Chair : dr. Citra Ayu Aprilia, M.Kes
Publication Chair : Dwi Fajar Saputra, S.Sos., M.M
Treasury :
Hafitz Piatna, Am.d
Dwi Arwandi Yogi Saputra, S.KM
Vantri Rio Aprian, S.Kom
Adik Tri Wahyuningsih., S.Gz
----------------------------------------------------------------------------------------------------------------
View Journal | Current Issue | Register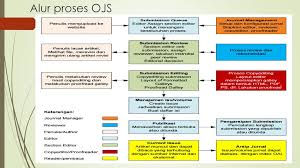 Prosiding Seminar Nasional Mahasiswa Bidang Ilmu Komputer dan Aplikasinya
Judul: Prosiding Seminar Ilmiah Nasional Online Mahasiswa Ilmu Komputer dan Aplikasinya
Indexed at: Indonesia OneSearch
Citation: Google Scholar
View Journal | Current Issue | Register
Proceeding of International Conference on Health Development
Proceeding of International Conference on Health Development
View Journal | Current Issue | Register
Seminar Nasional Himpunan Mahasiswa Kesehatan Masyarakat
View Journal | Current Issue | Register
Seminar Nasional Hasil Pengabdian Kepada Masyarakat
Seminar Nasional Hasil Pengabdian Kepada Masyarakat
View Journal | Current Issue | Register
PROSIDING SEINASI-KESI
SEMINAR NASIONAL INFORMATIKA , SISTEM INFORMASI DAN KEAMANAN SIBER
View Journal | Current Issue | Register
SENABDIKOM
Seminar Nasional Pengabdian kepada Masyarakat bidang Ilmu Komputer